Welcome to War Worlds, a new multi-player strategy game, available exclusively on Android.
If you are impressed with compelling gameplay, or you enjoy a real social gaming experience you can sink your teeth into, hold onto your cellphone. Forget jazzy web graphics, or beautiful web design, you are here for the game!
War Worlds is galactic space war at its best, played online by hundreds of players at a time. Explore an infinite universe, in fact, multiple universes, known as Realms. Colonize worlds, harvest alien artefacts, raise a war fleet, and conquer your enemies!!
Development has only just begun, but you can already join the Beta and have real input into the development of the game. Follow along in the blog. Or join the conversation on Discord.
And, of course: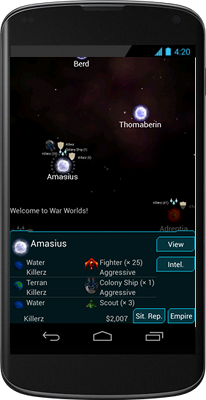 This 4X game could turn out to be one of the first great ones on mobile devices. We certainly hope so.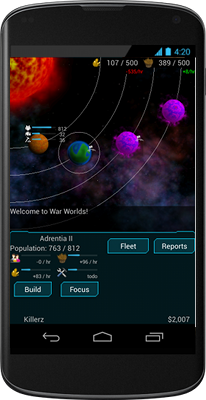 I just woke up,
grabbed my tablet.
Girlfriend wanted a kiss.
But I wanted to play this.
Happy Valentines!